From the breathtaking power of the sea to the simple world of garden birds, it's clear to see the impression that our wonderful earth has on Kathryn's artwork. 
"Nothing makes me so happy as to observe nature and paint what I see."
But we can't appreciate nature if we don't work to preserve it – so we've put together information on our sustainability practices here at KC Fine Art, to reassure you that your choice to buy from us is an environmentally sound one!
Sustainability in Your Order
Art can be a significant purchase – a real investment for your home as well as for you! – so it's important to us that what we create is of the highest possible quality. The line between top quality materials and environmental empathy can be tricky to navigate, but we work hard on our sustainability practices so that you receive the best possible product with the lowest environmental cost.
We're lucky to be able to make all of our paper prints in house, which means we can personally oversee our energy and material consumption! We print on chemical-free cotton rag paper, meaning that the water used in its production can be safely reintroduced to the environment, and when prints are cut to size, offcuts are reused where possible and scraps recycled.
Printing in house also allows us to print proofs – the first drafts of a print before it goes into larger production – in a more efficient manner than the industry standard. We can choose to print only segments of a print as a proof, saving paper and ink, and having control over our own proofs entirely removes the usage of packaging, energy, and fuel an external company would utilise in postage.
One of the most wasteful areas of any online sales is packaging. From the very beginning, we've been keen to use as little plastic as possible in our packaging – but let's take a look at what that actually means:
If you've ever purchased an unframed print, you know it comes in a 'Cello bag' – a thin cellulose bag. These are usually made of polypropylene, which is recyclable and non-toxic, but are increasingly made from plant-based carbohydrate! Where possible, we use these compostable bags, but as they are designed to biodegrade, they aren't suitable for archival or long-term use. If you're ever unsure, both kinds of cello bag are easily recyclable in your household recycling – and so are the lovely KC stickers we finish our bags with!
All of our presentation materials are sourced locally, with some of our frames built as close as half a mile away from our studio! Our wooden frames and mountboards are all constructed using Larson-Juhl FSC® and PEFC™ certified timber sourced from sustainably-managed forests. They are also totally acid-free, meaning that they're both built to last and ultimately totally recyclable!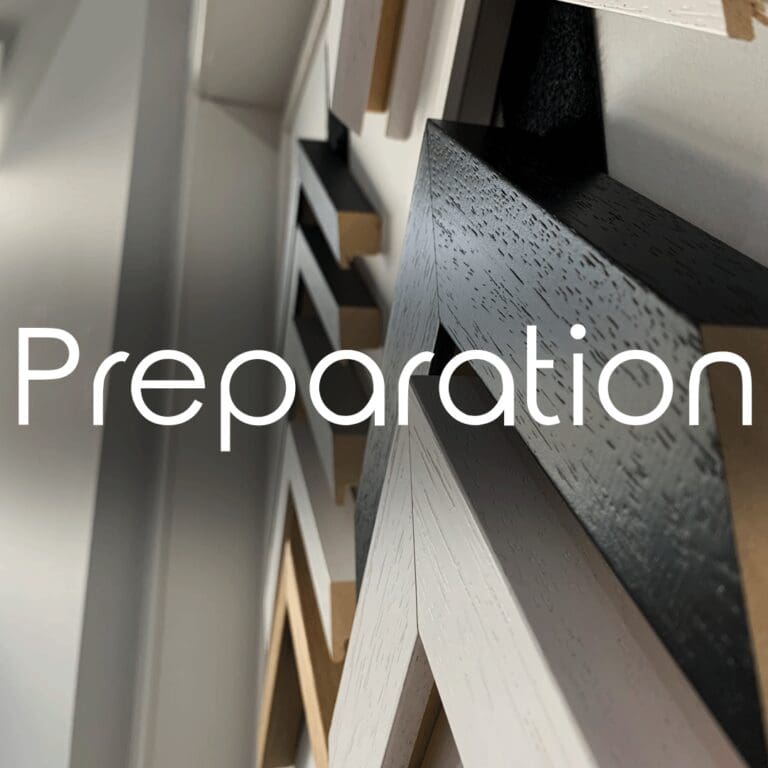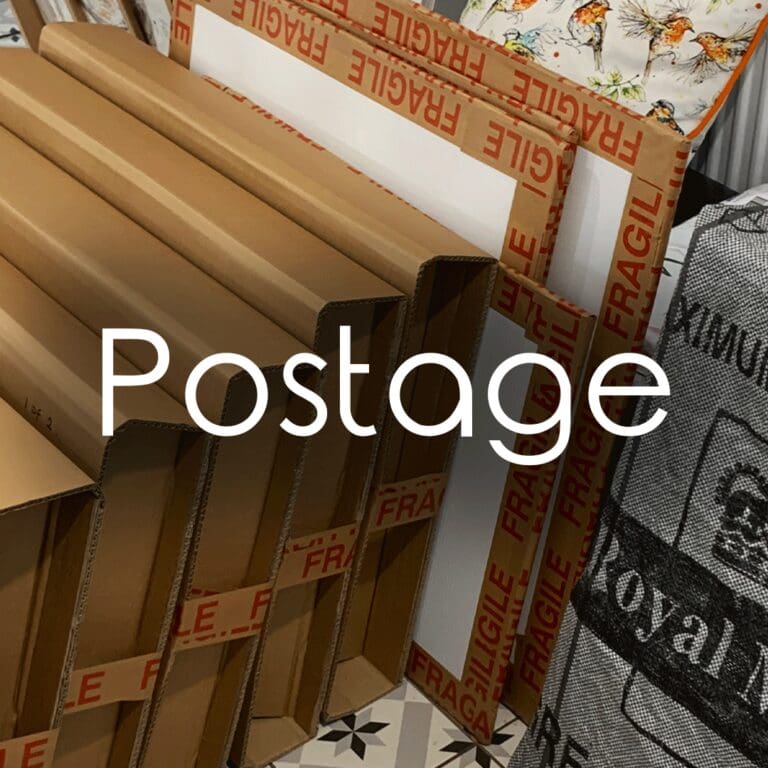 Packaging larger framed pieces is currently our obstacle. We encourage collection of larger framed pieces if possible, which cuts down on the amount of packaging we use – but we understand that not everyone lives just around the corner. It is standard practice in art industries to protect frames with polyethelene foam and stretch wrap, which are durable, reusable, and ultimately recyclable – but still an oil-based product.
We would love to move away from these products as soon as reliable alternatives become available.
In 2022, we set the target to post out all of our prints in cardboard packaging, and we're happy that that is now the case! All of our print sizes can now be posted in highly-recyclable cardboard boxes (although we would love it if you got a second use out of them too!), and we no longer purchase plastic-based packaging where an alternative is available – we've even invested in paper-based bubble wrap, although we re-use plastic bubble wrap from parcels delivered to us, and we'd encourage you to do the same. We also use paper-based tape in all of our packaging, which means it does not have to be removed or separated and can all just be chucked into the same bin!
In delivery, we primarily use the local services of Parcelforce, which aims to be carbon neutral by 2040, and feature an exclusively zero-emissions fleet of vehicles by 2035. Our friendly local postman collects our parcels along his daily route, meaning no extra unnecessary journeys are made and we can provide daily postage for your prints!