Introduction
Kathryn is an award-winning artist from County Down, Northern Ireland. 
Her work is stocked and exhibited across the UK and Ireland; you may have seen it in several luxury hotels and even some film and television sets. 
Well-known for her energetic depictions of wildlife, nature and the human form, Kathryn's distinctive poured artwork has proven to have broad appeal and a particular resonance with many collectors.
After a marketing career in travel and outdoor recreation, Kathryn returned to study fine art at Belfast Metropolitan College in 2009.
Through this, she became fascinated with creating artwork that captures the essence and soul of her subjects.
She describes this as how we might think of something or somewhere when we close our eyes –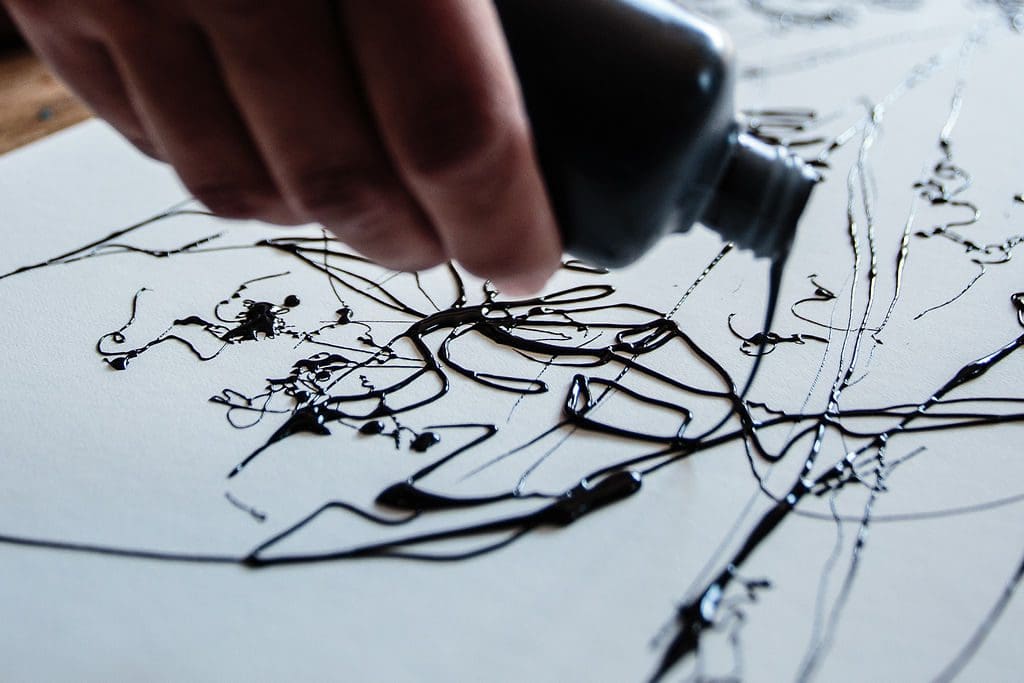 To this end, Kathryn works from the heart in a very fluid and organic way. She pours custom-made inky mixes from mid-air onto a canvas on the floor. This allows her to work fast and gesturally and frees her from the constraints of any sub-sketch.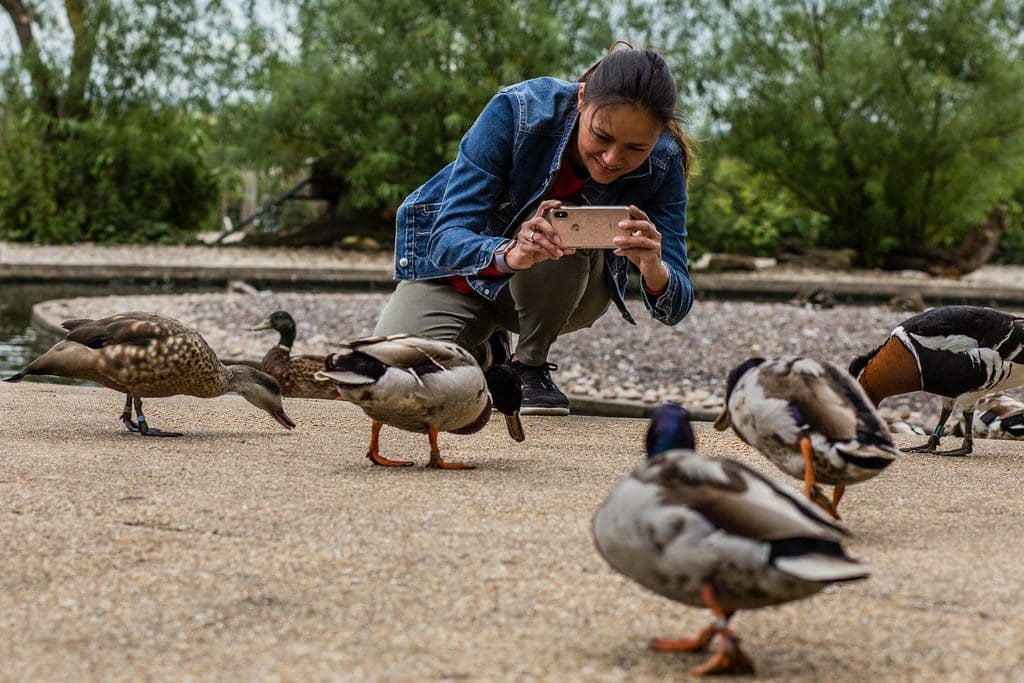 Her eye-catching freestyle poured paintings are inspired by everyday glimpses of the beautiful world around her.
Transient moments such as the interplay of light and shadow, or movements within nature such as the rustling of leaves or the flitting of a garden bird all inspire her work.
Because of this, Kathryn pours her ink rather than using paintbrushes.
She finds that pouring allows her to work entirely in the moment, mirroring the very subject of her inspiration.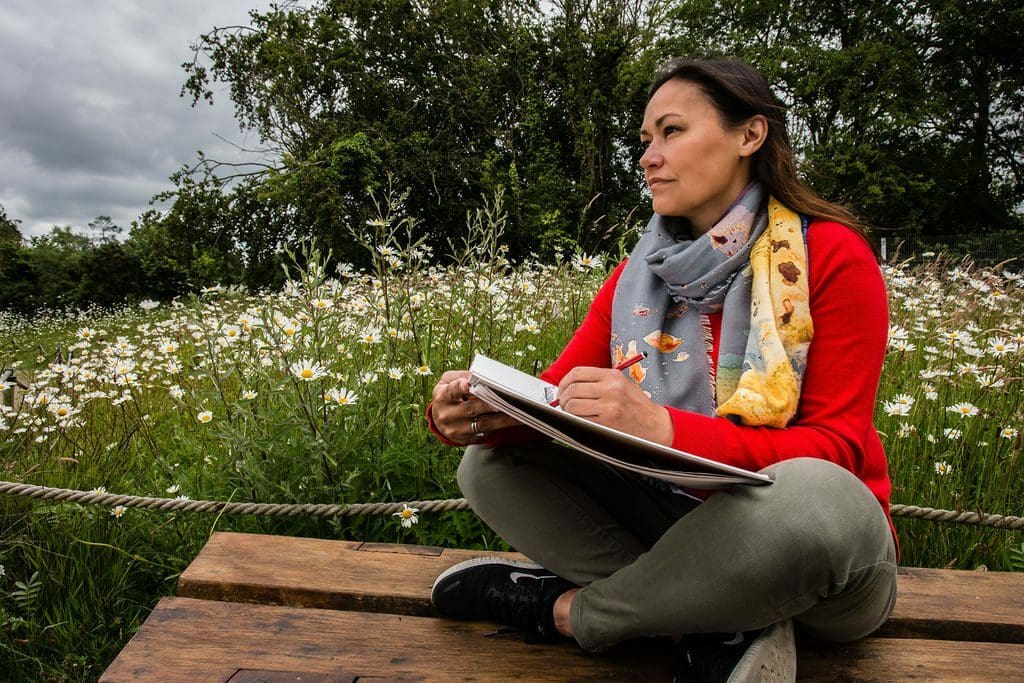 Business Ethos
We aim to provide first-class artwork that is accessible and engaging; art that you can connect with on a personal and emotional level and fall in love with every time you look at it.  Kathryn paints the life you love so that you can bring the feeling home.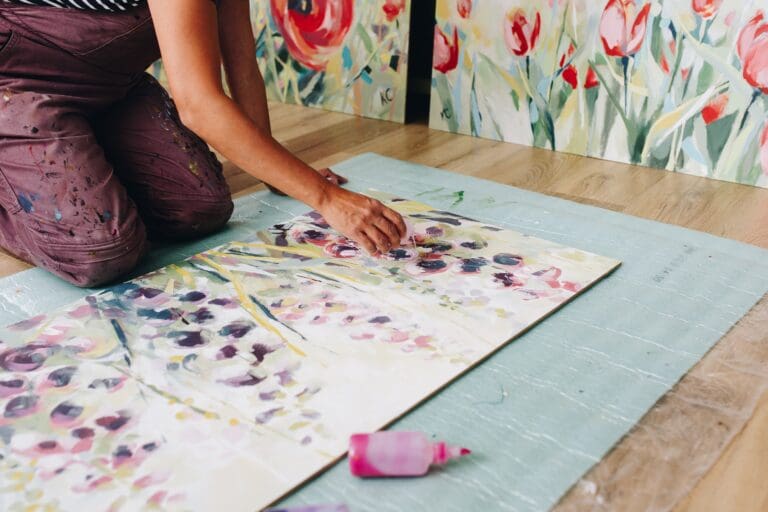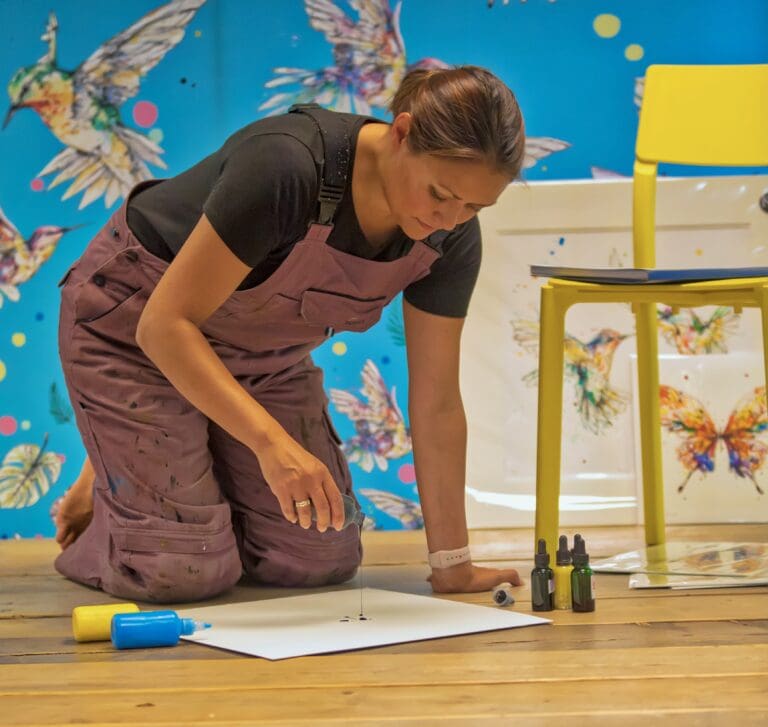 We use only the finest materials, from archival fine art paper and inks to acid-free canvases and handmade frames. Even our packaging is sustainable and locally sourced.
We are a team of three – on hand to discuss your ideas and needs in person at our beautiful old schoolhouse studio or over the phone, email, social media or web enquiry.
How can we help you?
Whether you are searching for a feature piece for your home, a gift for a loved one, or procuring art on behalf of an organisation, we are here for you.
Our Range
View our full range of prints and originals within our online shop.
Business
We supply interior designers, architects, hospitality, healthcare and retail sectors, catering for both residential and commercial projects.
Bespoke Commissions
Kathryn creates personalised original paintings to your specification.

Please note that the normal timeframe for a commission is a minimum of 3 months.
Galleries
If you are interested in stocking Kathryn's artwork please register for a Trade Account.

Depending on your location, either Kathryn or one of her agents will come back to you.
We have Worked With
As well as the BBC and ITV we have worked with a range of organisations:
Logos are for informational purposes only and are subject to their respective original copyright and trademarks.
Enquire
Please get in touch if you have any questions about Kathryn's art, or would like to discuss a commissioned piece or commercial project. We are here to help and would love to hear from you!
Email:
hello @ kathryncallaghan.co.uk
Tel:
Studio mobile +44 (0)75 5522 8625
Studio address:
Old School House Studio
1 Tullynakill Road
Ballydrain
Comber
County Down
BT23 6EJ
Northern Ireland
Studio hours are Monday-Friday 11am-4pm.
Please note that the studio is currently open by appointment only, except for exhibitions and open days, which are announced on social media.